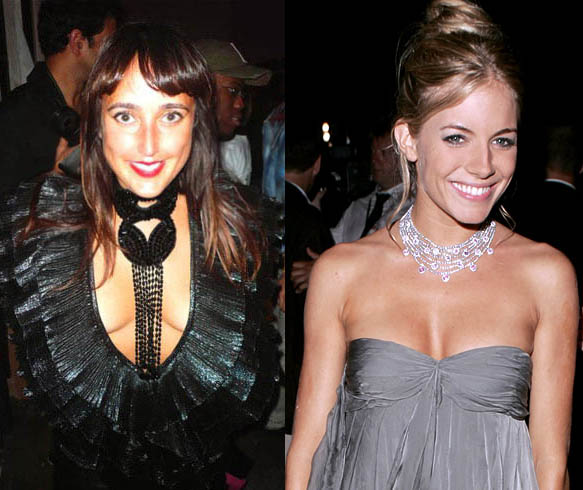 This is what being in Los Angeles is all about… Julia Clancey has landed her first major break since arriving in Tinseltown a little over two years ago.
The British fashion designer has just signed on to style Hollywood indi-flick Two Jacks which stars Sienna Millerand Danny Huston (love him!)
Along with a bevy of Brits including Bernard Rose in the director's chair and Julia Verdin producing, the film – a drama that centers around two different generations of a family starting in 1992, when a legendary filmmaker (Huston) returns to Hollywood after a lengthy absence to get financing for a new movie. In a series of wild adventures, he boozes, seduces a beautiful woman (Miller) and fights with studio execs, winning the money he needs in a poker game.
Clancey, who has dressed top stars Paris Hilton, Megan Fox, Lindsey Lohan and Juliette Lewis to name a few, is thrilled to be styling Miller and the rest of the top name cast, including Billy Zane, Lydia Hearst,Jacqueline Bisset and Jack Huston. I'm told Julia has always loved Sienna's style dating way back to her Boho chic days, and I reckon her designs will look fantastic on her!
There is no doubt about it, Sienna Miller still has pull, and this news is sure to get Hollywood's A-list clamoring to wear Julia's dresses at the Globes and the Oscars in 2011. Apparently her phone has been ringing off the hook already with requests for award season fittings.
Can't wait to see Miss Miller in one Julia's stunning creations very soon… Thumbs up to the film, its cast… Oh, and its very talented stylist of course!
Link: http://www.seanborggoesla.com/2010/12/julia-clancey-is-sienna-millers-fashion-fancy/