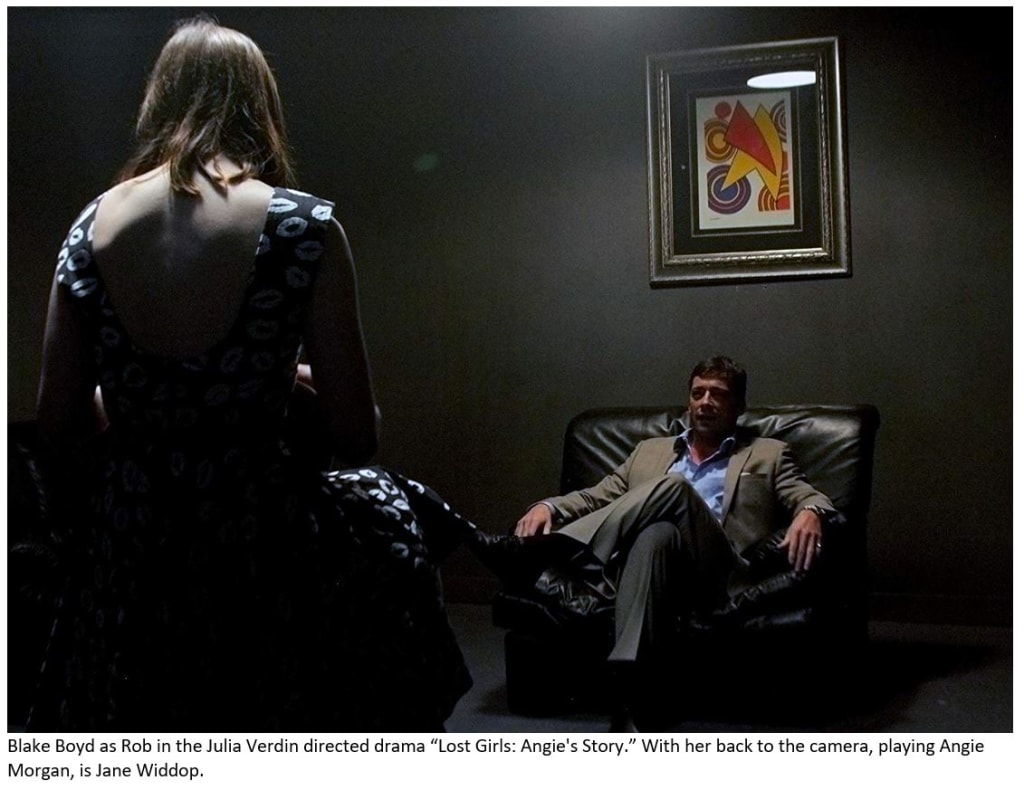 Julia Verdin's 'Lost Girls: Angie's Story' is a powerful story with a gripping real world message revolving around the victims of sex trafficking.
Inspired by Julia Verdin's time volunteering at a runaway children's shelter in Los Angeles, Lost Girls: Angie's Story is a powerful story that revolves around the victims of sex trafficking.
Verdin, the founder of Rough Diamond Productions and Artists for Change, co-wrote the screenplay for Lost Girls: Angie's Story with Tempting Fate producer Janet Odogwu. This production is an independent film. It was financially supported by donations, crowdfunding, funders, grants, and volunteers.
"Those of us who work in the film and TV industries carry an incredible responsibility in these troubled times," said Verdin. The director is not wrong. In troubling times, we do live in. Nothing good ever grows in the shadows.
"The goal of the film is to reach a broader audience and create a wider outcry around this issue that will lead to the end of this sick epidemic. Starting with Los Angeles (one of the top three cities for trafficking) the film focuses on these areas: stronger laws, school support, and community organization," producer Cady McClain wrote on her LinkedIn resume. "Artists for Change also encourages filmmakers to bring their skills to this issue through short-form media and aim to work with other Not for Profits to create a strong web of information and support for those recovering."
What is 'Lost Girls: Angie's Story 'about?
After escaping from a sex trafficking ring, one teenage girl struggles to reconnect with herself and family after years of separation.
Ultimately, no matter what the cost is to herself, she must confront the demons of her past and assist the law enforcement to locate the sex traffickers.
'Lost Girls: Angie's Story' Cast…
The film stars Olivia d'Abo, Dylan Sprayberry, Randall Batinkoff, Cherie Jimenez, and Anthony Montgomery as Hayley, Mario, Dan, Rachel, and Chase, respectively.
In addition to the feature film, there will be an educational documentary which is supported by various supplemental tools.
"Supply & Demand"…
"Supply & Demand," a short documentary, is an accompanying piece to Verdin's Lost Girls: Angie's Story. The documentary addresses pertinent facts pertaining to sex trafficking through interviews conducted by experts working in the field.
The documentary features such experts as Lieutenant Andre Dawson, (LAPD, who supervised the daily operations of the Los Angeles Metropolitan Human Trafficking Task Force and the Federal Bureau of Investigation (FBI) Child Exploitation Task Force). As well as Kim Biddle, (founder and Executive Director of Saving Innocence) and Patrick Lambertz, (CEO of Man Against the Trafficking of Others).
Further material being produced includes a series of educational short films and PSA's. These productions illustrate, through the internet interactions and alluring job offers, how sex traffickers recruit teenagers.
Teenagers must understand the dangers they face from their interactions with unknown online entities. The people involved in creating these productions are not ambiguous in pushing this important message. The feature film, coupled with the additional educational material, leaves nothing to the imagination. There are hopes that these productions will prevent young girls from being taken by sex traffickers.
In 2016, the 23-minute drama thriller Lost Girls saw its release.
Lost Girls, the first in a series of short films addressing sex trafficking, was produced and directed by British filmmaker Julia Verdin. The film was broadcast as part of an educational program on trafficking on KNXT.
The description of the short film, taken from Amazon Prime Video, reads:
"Trained to spot vulnerable teens to groom for a child trafficking ring, Kara (Bar Paly) sees 15-year-old Marisol (Cristina Cibrian) being teased by her classmates and immediately moves in and engages her trust. Right before Kara betrays her, Marisol gives her a gift that taps into Kara's lost sense of self. Kara must now face her own battles and risk her own safety if she wants to break the cycle of abuse."
Lost Girls: Angie's Story, currently in post-production, doesn't yet have a release date. Stay tuned for future updates as we get them.