Inside Golden Globes Weekend's Biggest Pre-Parties
by Mikey Glazer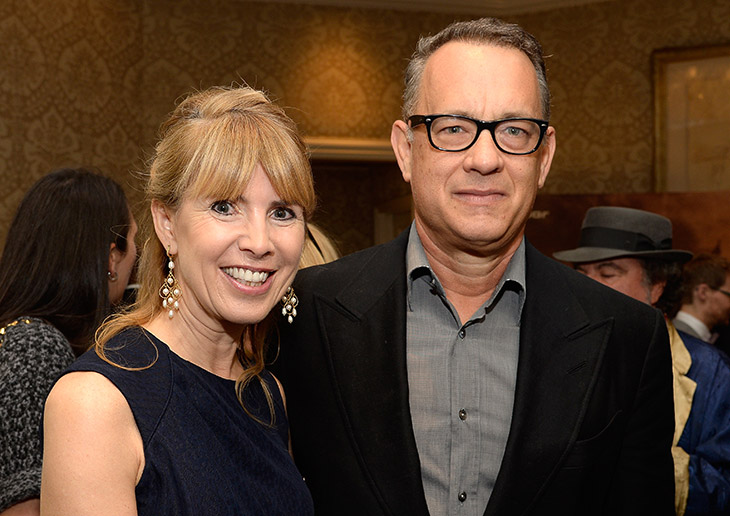 The starry scene in Hollywood as film and TV mix, mingle, and drink (a lot) in the run up to Sunday night's televised party
Gravity Shift
If the ballroom of the Four Seasons were a ship, it would have capsized when Sandra Bullock walked in to the BAFTA Awards Tea around 3:45 p.m. on Saturday afternoon.
She could barely get in, as a crowded space began to orbit around her as she approached the double doors. "Looks ominous," she said.
Less ominous, Leonardo DiCaprio balancing it out in the back corner of the annual event that brought Tom Hanks, Bruce Dern (in a baseball cap), Chiwetel Ejiofor, Aaron Paul, Bradley Cooper, the real Philomena Lee, Benedict Cumberbatch, Paul Greengrass, and David O. Russell amongst others to snack on eccles cakes and split scones with devonshire cream while congratulating each other on a great year.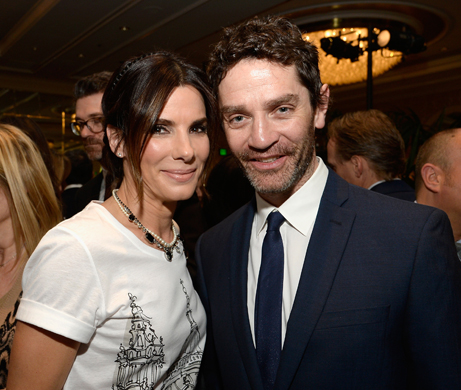 Bullock and James Frain.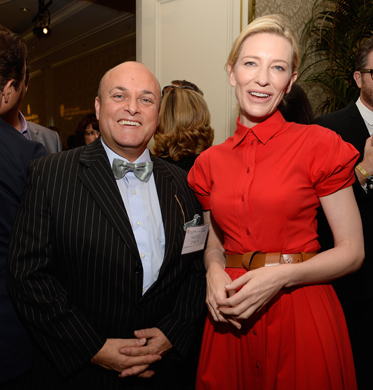 At this point in the awards weekend, the other person who creates a social vortex based on the two insider events I've seen her at: Cate Blanchett. She was at BAFTA, too. (Above, with BAFTA's Nigel Daly.)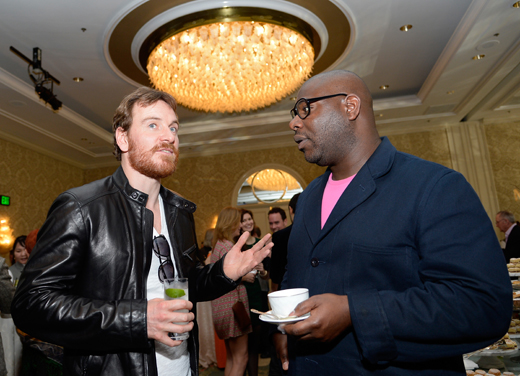 Michael Fassbender and Steve McQueen.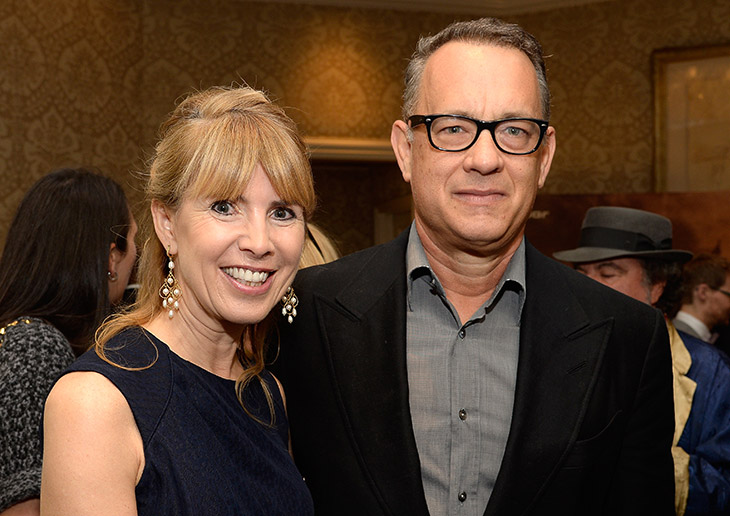 Producer Julia Verdin and Tom Hanks.
A little over twenty-four hours before the Golden Globes begin at the Beverly Hilton (they air on NBC), "Downton Abbey" creator Julian Fellowes was thinking ahead to both appearing on the Globes telecast himself while going head-to-head with his Sunday night series' return on PBS. "I'm splitting my audience," he said.
The Wolf of Burton Way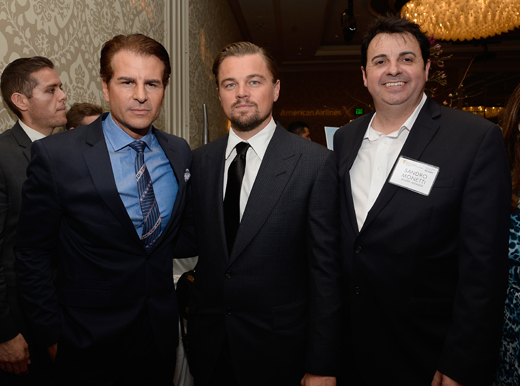 Vincent De Paul, DiCaprio and BAFTA board member Sandro Monetti at the tea.
There was a four-wheeled party crasher at BAFTA's tea.
One black Escalade infiltrated the taxi rank at the Four Seasons. The angry taxi drivers from Beverly Hills Cab (the blue and white cars) were having none of it. After the Escalade driver refused to move, cabbies called parking enforcement, but attitudes changed when they found out who the car was waiting for – Leonardo DiCaprio.
DiCaprio was inside in a far corner of the ballroom, sipping white wine at the Jose Curevo sponsored tea. His "Wolf of Wall Street" director Martin Scorsese chose another tame beverage – water.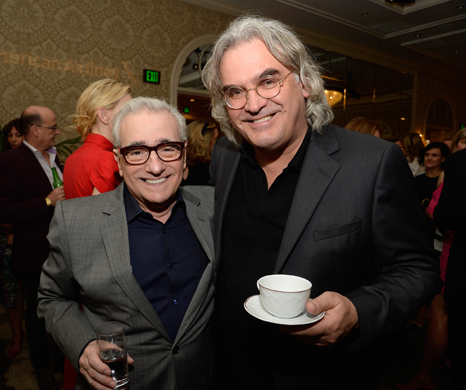 Director Duo: Martin Scorsese and "Captain Phillips" director Paul Greengrass toast prohibition style.
After the DiCaprio disclosure, the trespassing vehicle got a hero's welcome in cabbieland. Before parking enforcement arrived, DiCaprio came bounding out a side door of the hotel on Burton Way, dodging all the fans, paps, and autograph seekers at the driveway on Doheny, and was on his way out.
This time, they got away.
View Full Article