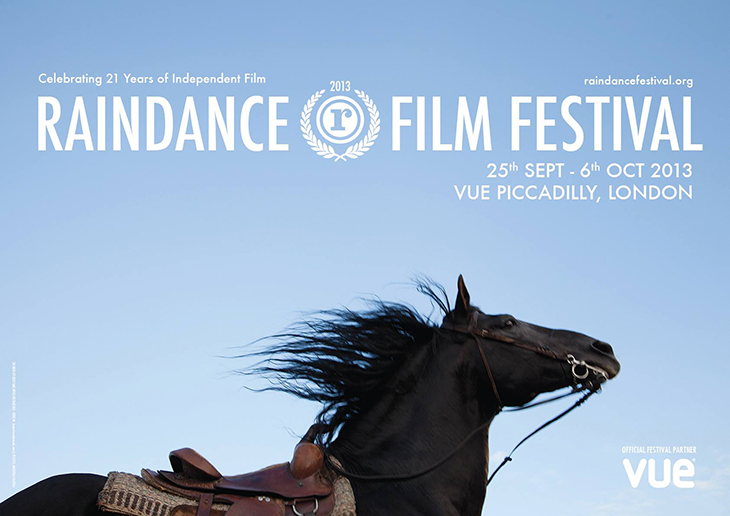 Julia Verdin will be moderating the panel on Film Financing at the Raindance Film Festival in London on Wednesday 2nd October at 2.45pm
It's a buyers market." This is a common phrase you'll hear if you walk the corridors of the international film markets like Cannes or AFM. The film markets are saturated with new independent films and the competition for films to be sold to buyers and distributors is fierce.
What are the lessons filmmakers with indie films can learn from the experts who are out there selling films day after day? In this panel we will hear from international sales experts about what the marketplace is like right now for independent films and what advice they have to filmmakers about to embark on making a film that they hope can be sold around the world.
PANELISTS:
JULIA VERDIN, Producer, Rough Diamond Productions – MODERATOR
British Producer Julia Verdin has established herself as one of Hollywood's leading independent producers, with over 30 critically acclaimed feature films produced to date. Julia has produced theatrical releases including the Newmarket release Stander (2003), starring Tom Jane, Deborah Unger, Dexter Fletcher and David O'Hara directed by Bronwen Hughes; Sony Classics release The Merchant of Venice (2004), directed by Michael Radford, starring Al Pacino, Jeremy Irons and Joseph Fiennes; and Riding The Bullet (2004) based on a Stephen King story, directed by Mick Garris, starring David Arquette, Jonathan Jackson, Erica Christensen and Barbara Hershey. Her recent faith based film, Lionsgate release, The Least Among You (2009), starring Lou Gossett Jr., Lauren Holly and William Devane, premiered on Showtime and was featured in many major festivals. The film was nominated for the 2012 NAACP awards for Outstanding Television Movie and Best Lead Actor.
CAROLINE STERN, International Slaes & Acquisitions, Kaleidoscope
Caroline Stern began her career in distribution with Vancouver-based Horizon Motion Pictures in 2001. At Horizon, she facilitated the ten-fold growth of the company's international catalogue and managed the day to day exclusive representation deal with Japanese studio, Kadokawa (The Ring, The Grudge, and Dark Water). In 2008, Caroline was hired as VP of International Distribution by Toronto-based Cinemavault Releasing to head a sales team of four regional sales executives, selling thirty titles per year. While at Cinemavault, she performed a central role in setting up the company's Canadian Releasing Division, concluding core deals across Home Entertainment, VOD, and Television. She subsequently relocated to the UK to establish a European base for the company. In August 2010, Caroline joined Spencer Pollard at Kaleidoscope to launch the company's international sales division where she continues to be responsible for International sales and Acquisitions.
IAN HALL, C.E.O., Genesis Entertainment
With over 20 years experience in the film industry, Ian brings a wealth of experience with him to Genesis, working from grassroots level at Warner Home Video to Head of Acquisitions UK at Universal Pictures (via Polygram).
Ian has worked on such titles as Lethal Weapon and Batman (Warner Bros.) Reservoir Dogs, Shallow Grave, and Malice (Polygram). Ian was instrumental in the development of Shaun of the Dead for Universal and acquiring films such as The Grudge, Boogeyman and Open Range.
SIMON CROWE, Managing Director, SC Films International
Simon is one of the most respected names in the film sales industry. Founder of Velvet Octopus and formerly Head of Sales at Icon Entertainment International and Capitol Films, Simon has a wealth of experience in the International sales and distribution business.
In November 2008 Simon decided to go solo and formed SC Films International. He has been responsible for the International sales of commercial and art house films, most recently: 'Retreat' starring Jamie Bell, 'Swinging with the Finkels' starring Martin Freeman, Gabor Csupo's 'The Secret Of Moonacre', Sony's 'Legion', George Clooney's 'Sand and Sorrow', Mel Gibson's 'The Passion of the Christ', Robert Altman's 'A Prairie Home Companion', 'Lucky Number Slevin' starring Josh Hartnett, Morgan Freeman and Bruce Willis and the action adventure 'Stormbreaker'.
View Article