The Canadian fest also named Gretta Scacchi as the head of the main jury, which will also judge works by Claude Gagnon, Yasuo Furuhata and Spain's Patricia Ferreira.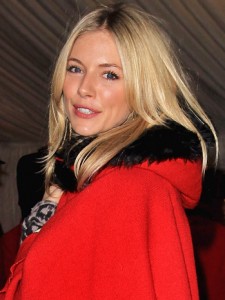 Danny Martindale/Getty Images
TORONTO – The Sienna Miller andBilly Zane-starring indie Two Jacks, by U.S. director Bernard Rose, is to screen in compétition at the Montreal World Film Festival.
Montreal organizers on Tuesday also named Gretta Scacchi as the head of the festival jury, which will screen in all 17 competition titles.
Rose's Two Jacks, which also stars Danny Huston, Jacqueline Bisset and Jack Huston, is a contemporary adaptation of the Leo Tolstoy short story Two Hussars, and portrays two generations of a Hollywood filmmaking family.
Also competing in Montreal are the Asian titles Karakara; a Canadian-Japanese co-production by Claude Gagnon; Wings,by Chinese directors Yazhou Yang and Bo Yang; and Dearest,by Japanese director Yasuo Furuhata, and starring Ken Takakura, Yuko Tanaka and Koichi Sato.
The European contingent entered into the juried World Competition includes three German titles:Closed Season, by Franziska Schlotterer; Dito Tsintsadze's Invasion; and Nina Grosse's The Weekend, which starsKatja Riemann, Sebastian Koch and Tobias Moretti.
Other competition titles in Montreal include Austrian director Sabine Hiebler and Gerhard Ertl'sComing of Age; Flower Square, by Croatia's Krsto Papic; Imanol Uribe's Orange Honey, from Spain and Portugal; Spanish director Patricia Ferreira's The Wild Ones; and Polish directorMarcin Krzysztalowicz' Manhunt.
Rounding out the World Competition field is Russian director Alexander Proshkin's Expiation;The Last Sentence, by Sweden's Jan Troell; Slovenia's Shanghai Gypsy, by director Marko Nabersnik; French directorSafy Nebbou's Bad Seeds; and Where The Fire Burns, by Turkish director Ismail Gunes.
The Montreal World Film Festival also booked a master class with Volker Schlondörff, and in all, 212 feature films into its upcoming August 23 to September 3 edition.
A complete list of festival titles is available at the link.
Link: http://www.hollywoodreporter.com/news/montreal-festival-sienna-miller-two-jacks-359061
View Article