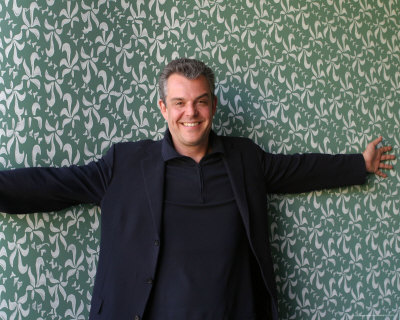 Danny Huston is a fan of Montreal's World Film Festival (FFM). The American actor was here last year in support of Eran Riklis's movie Playoff. He returns with Bernard Rose's Two Jacks, accompanied by his nephew Jack, who stars alongside him, as well as the film's producer, Julia Verdin.
"I really enjoyed the festival last year and I'm happy to be returning," Huston said in a statement.
Festival founder Serge Losique called the Hustons "one of the great dynasties of American cinema; (they) have given us great films for four generations."
Danny Huston is the son of John, grandson of Walter and sister of Angelica Huston. He got his start working with his father, directing the main title sequence for Under the Volcano (1984), before making his own directorial debut with Mr. North (1988). His acting roles include Leaving Las Vegas (1995), Anna Karenina (1997), Timecode (2000), Hotel (2001), Eden (2001), 21 Grams (2003), The Aviator (2004) and The Constant Gardener (2005).
Two Jacks is the story of a famous filmmaker who returns to Hollywood after a long absence, and his son, who is trying to make his own way in the family business.
Huston's appearance adds more star power to this year's FFM, which recently announced the attendance of Liv Ullman, muse to the late, great Ingmar Bergman and actress in nine of his films. Ullman will be in town for the Canadian premiere of Dheeraj Akolkar's documentary Liv and Ingmar.
Link: http://blogs.montrealgazette.com/2012/08/14/danny-huston-and-nephew-jack-add-star-power-to-world-film-festival/