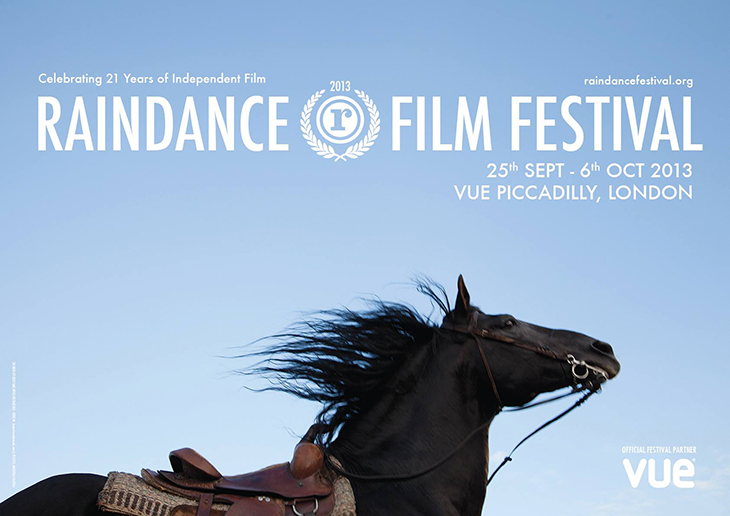 Julia Verdin will speak on "Movie Money – International Co-Production" Panel at the Raindance Film Festival, London on Tuesday 1st October, 2013 at 01:00 PM
Filmmaking is an art for the savvy: the extraordinarily high costs of making a movie, coupled with the difficulty of finding someone to invest in the arts, means that producers must find new ways of raising and saving funds for their projects.
Luckily, within countries' tax laws and business development projects there exist schemes and opportunities to be exploited by filmmakers; opportunities which make films both cheaper to produce and very attractive investments for the financially fortunate.
Join this panel of producers, distributors and international film agents to discuss some of the ways in which filmmakers with a limited budget can outsource and co-operate with foreign companies to drive their costs down!
PANELISTS INCLUDE:
AGNIESZKA MOODY, Director, MEDIA Desk UK
Agnieszka Moody is the Director of MEDIA Desk UK, a promotion and information office for the European Union's funding programme MEDIA, hosted by the British Film Institute. Over ten years in post Agnieszka has helped over four hundred British companies secure EU funding for their projects and organised many industry events fostering international collaboration. She is a graduate of the Polish National Film and Television School, has run her own production company and worked on feature films including 'Schindler's List'.
CHRISTINE ALDERSON, Ipso Factor Films
Ipso Facto Films was founded in 1993 by Christine Alderson and Ipso Facto Productions was established in 2012. Since it's inception Ipso Facto has produced and co-produced over 17 feature films and over 50 shorts and documentaries for festivals and television.
PAULA VACCARO, Producer
Paula Vaccaro has been working as a producer for more than a decade after a career as a radio, tv and newspaper journalist. In 2009 she founded Pinball London, a production company devoted to auteur films that also creates film related content: from books to art installations, and from music projects to technology platforms and live events. She has worked with Emir Kusturica, Guillermo Arriaga, Oliver Stone and Sally Potter among others. Current films include: On the milky road directed by Emir Kusturica, starring Monica Bellucci and Smash the Control Machine, directed by Aaron Brookner with Jim Jarmusch as Executive Producer.
JOSE NEIF JURY FABRE, ProMexico
Is in charge of ProMéxico, the trade and investment promotion agency of the Federal Government of Mexico in the UK and Middle East, with offices in London and Dubai. Before joining ProMéxico, José Neif was a Private Banker (since 1987) and his experience has been centered in wealth management for clients in all Latin America. José Neif worked in Banorte, which is the largest Mexican owned bank in his country. In addition to his day to day job, José Neif enjoys teaching and has been professor of Finance and Operations Research in several universities in México and a guest professor in universities in the U.S., Europe, South America and the Middle East.
ALEX BODEN
Alex Boden is Producer / CEO of Pistachio Pictures – the production company with bases in London and Berlin that he launched in 1999 together with Susan Jacobson. Pistachio Pictures is proud to be a home for the very best directing talent worldwide. The company has produced films selected by 100+ festivals including London, Edinburgh, Palm Springs, Vancouver, Manhattan and Toronto and works with partners including Lionsgate, Paramount, Sony, BBC, Film4, UK Film Council, ARTE. Current projects include a PULP and Sheffield feature documentary, while recent credits include Cloud Atlas, directed by Tom Tykwer and the Wachowskis and starring Tom Hanks and Halle Berry. Past credits include Ed Zwick's Defiance starring Daniel Craig and Jamie Bell, Collaborator starring David Morse and Olivia Williams, with Susan Jacobson's suspense thriller The Holding set to release in the USA through Grindstone / Lionsgate in 2013.
JULIA VERDIN
British Producer Julia Verdin has established herself as one of Hollywood's leading independent producers, with over 30 critically acclaimed feature films produced to date. Julia founded and has been running Rough Diamond Productions, one of the major independent film production companies in Los Angeles, since 1995. She has served as a Director on the Board of BAFTA for six years and on the Board of Seven Arts Pictures PLC, a public film production and foreign sales company, for three years. She is currently on the Board of LA Femme Film Festival.
View Article